Whether you are buying or selling a home, it's easy to assume your real estate agent is on your side. In all actuality, they may not be.
What Consumers Think
A national survey was conducted by the Consumer Federation of America (CFA). The CFA is an umbrella group of around 300 state and local consumer organizations. Adults were asked whether they believed a real estate agent was required to work in the best interests of the home buyer or seller with whom they are working [1]. 50% of the adults who responded: "yes,' while another 16% responded 'yes, almost always." In other words, two-thirds of those surveyed had a similar impression; an agent should have his or her client's best interests in mind.
What Studies Reveal
Unfortunately, a report from the CFA indicates that this is not the case. In fact, the study found that "real estate agents often are not required by law to represent the interests of buyers or sellers." Of course, this can cause serious problems.
According to the study, clients of a realty brokerage firm in New York have filed suit against the large company. The ongoing litigation claims that the company "has stripped thousands" of sellers and buyers of the right to employ an agent who is "loyal to them and only them.," based on their purported misuse of "dual agency."
What is a Dual Agency?
A duel agency is when real estate agents from one brokerage firm represent both the buyer and seller in a real estate transaction. In this case, the broker and agents do not have to divide the real estate commission with another firm's agent. Instead, they keep the full real estate commission.
In the NY case referenced above, the plaintiffs allege that they were forced to sell their homes for thousands of dollars less than market value or pay tens of thousands more than the appraised value. This is because the agents had a conflict of interest working for the same broker and trying to keep the entire commission within the agency. Plaintiffs also report that the companies did a significant number of 100% in-house commission transactions because it greatly increased their revenue, even though the clients could be potentially harmed. Plaintiffs also allege that the company provided monetary bonuses to agents who brought in both the buyer and seller. For their part, the agency denies any wrongdoing.
In the NY case, one plaintiff maintains that she wanted to purchase a 4-bedroom home for its list price of $599,000, but the agent pressured her into making an offer for $635,000, which was accepted. Later, on a disclosure form, a pre-checked box stated she was given "informed consent" to dual agency. However, this was not the case, a violation of New York state law.
Is Dual Agency Legal?
As of 2018, dual agency is legal, at least in 42 states [2]. Regardless, in most cases, the agents or brokers must follow the state's law to disclose this arrangement to all clients. However, the CFA reports that this may not always be adhered to or it may be hidden in a blitz of paperwork, so the client doesn't pay attention.
The former CFA director and author of the report, Stephen Brobeck, reports that most clients do not understand the various types of representation offered by realty agents. They include:
Single agent: The real estate agent works only for the client. He/ she has a fiduciary duty to their client.
Subagent: This agent works with the buyer and has a fiduciary duty to the property's seller.
Dual agency: According to the study, this arrangement refers to one where "the agent somehow is expected to represent the interest of both the buyer and seller in a property purchase."
Transactional agent: The real estate agent works with both the seller and buyer to make a sale possible. There is no fiduciary responsibility to either the buyer or seller.
Brobeck cautions consumers to ask the following questions before deciding on a real estate agent. They include:
Will you, exclusively, be representing me through the duration of the transaction?
Do you have a fiduciary duty to me?
A fiduciary duty implies that the real estate agent has a legal obligation to "procure the greatest advantage" for the client. Your real estate agent is going to be on a team, make sure it's your team.  Contact us to learn more.
Summary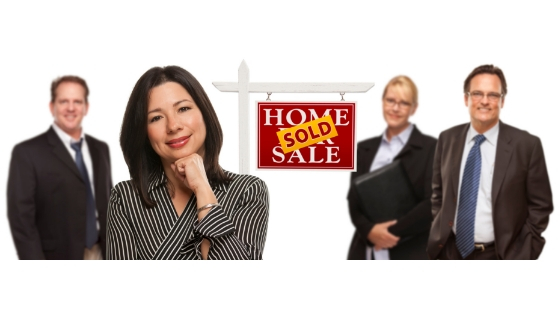 Article Name
Does Your Real Estate Agent Have Your Best Interest in Mind?
Description
Many people hope and think that their real estate agent must be on their side but this is not always the case. Read more to see what studies reveal and what consumers think.
Author
Publisher Name
Publisher Logo