Dan Cullen
Founder and Partner, Domicile Consulting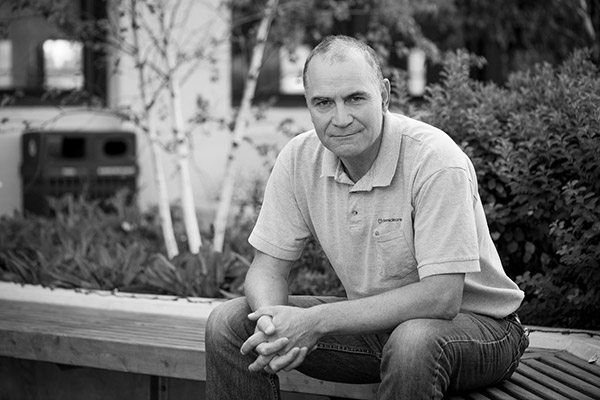 Dan's long and diverse building construction career began in 1976 when he became an apprentice carpenter. Achieving journeyman status four years later, Dan worked in home building, industrial truss repair and concrete construction before founding his own remodeling and construction company in 1981. 

After fifteen years improving and repairing homes in the Chicago area, Dan brought his diverse construction expertise to an insurance service firm, where he worked as a home inspector for Allstate, American Family and other insurance companies.
In 1999 Dan founded Domicile Consulting. Since that time he has performed just shy of 10,000 home inspections throughout Chicagoland and built a loyal base of repeat customers via his outstanding service, dedication and integrity. He is the lead educator for the Domicile entity for home inspection education and routinely "re-educates" builders and developers on the best building practices. His motto: "Without Fear or Favor".
Having retired from the Chicago Fire Department in 2010 following 31 years of service, Dan now enjoys spending time with his family as well as helping our clients understand and improve their homes and property.
Ross Neag
Partner, Domicile Consulting
Ross knows homes, inside and out. He began his building construction career in 1997, spending two years as apprentice to a highly demanded General Contractor and Master Carpenter before founding his own home renovation company in 1999. Over the next seven years, Ross personally completed dozens of projects in the Chicago area as well as constructed his own Energy Star home, which scored a 52 on the Home Energy Rating System (HERS), using 48% less energy than the HERS reference home.
Ross expanded his building science knowledge with more than a year of education in RESNET training for energy audits, the completion of the Building Performance Institute's curriculum for Building Analyst and certification as an Air Balancer by the National Balancing Institute. In addition, he is a Level I certified Thermographer through Snell Infrared, the nation's leading educational provider for infrared/thermal imaging.
A year after founding his own home inspection company, Ross joined Domicile in 2007 where he has put his experience and expertise to work for thousands of clients in need of inspection, energy and moisture related issues.
He resides in Chicago's Old Irving neighborhood with his wife Julie.
Andrew Danner
Andrew's career in the real estate industry began in the 1980's while managing construction, sales and leasing of condominiums and apartments in the Madison, Wisconsin area. After moving to Illinois in 1994 he progressed through the ranks at a mid-sized, Chicago area development company ultimately managing land development, construction management, sales and service of single and multi-family homes in communities throughout the area.  Andrew has participated in over one thousand walk-through and customer service inspections on both sides of the equation and has also developed custom homes through his own company in the North suburbs as well as numerous condominium remodeling projects in Chicago high-rise buildings. He also currently sits as a condominium association board member of a 131 unit Chicago high-rise building in the Streeterville neighborhood and is a licensed Illinois Real Estate Broker helping provide a well rounded prospective in client relations.
Andrew's emphasis in customer relations and satisfaction is through a hands-on and unwavering dedication to client success.
Ken Whitelaw
Kenny has always been a "hands on" type of guy. His experience with homes and their systems began in 1987 with his first home purchase.  Becoming increasingly dissatisfied with the quality of work and the lack of integrity he saw in contractors interviewed for projects on his own home, he taught himself the skills necessary for it's proper and safe restoration.
Kenny's road to joining Domicile Consulting began in 2002, when he moved to Chicago and started his own business offering quality handyman services to homeowners and businesses throughout the Chicagoland area. One of his first clients was, ironically, Domicile founding partner Dan Cullen.
Over the ensuing years and at Dan's insistent encouragement (some would call it nagging), Kenny earned his Illinois Home Inspection License.  Now a member of the Domicile Consulting team, Kenny has found a place where he can best use his deep remodeling experience and advance his desire to help people own safe and reliable homes.
Carlo Ruth
Carlo began working with Domicile Consulting in early 2012 and brings with him 15 years of experience in the building industry. He has been involved in the design, budgeting and construction of a number of Chicago's finest buildings.
Prior to joining the Domicile team, Carlo worked as a union laborer, an architect and a construction superintendent on residential and commercial projects in the Chicago area as well as Seattle, Washington. A proponent of affordable energy-efficient design, Carlo is a certified Accredited Professional with the U.S. Green Building Council's Leadership in Energy and Environmental Design (LEED) program.
As both a licensed architect and home inspector, Carlo believes that great buildings are not only beautiful but functional, affordable and low-maintenance. He has even been known to provide quick "napkin sketch" design ideas when time permits at the end of an inspection! Carlo's practical knowledge of building codes and construction detailing enhances his ability to provide quality home inspections and reserve studies to our clients.
Scott Smith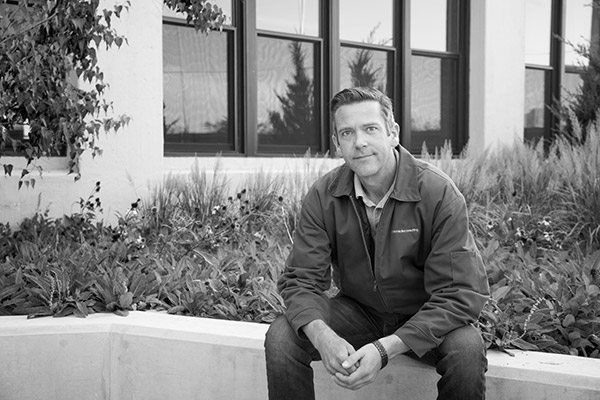 Scott started his career in the home inspection industry in 1997, learning the business from the ground up (no pun intended), and his roots in client relations show. In 1999 he began performing reserve studies and building condition reports for condominium associations, and went on to assist in preparing conversion reports for new condominiums and developing emergency evacuation plans for some of the largest occupancy high rise buildings in Chicago. Scott became a licensed home inspector in 2005, started his own inspection company in 2007, and ultimately joined the Domicile Consulting team in 2012.
Since 2009, he has performed renovation and painting services for clients on Chicago's Northside, using the hands-on knowledge he gained from painstakingly restoring his 1916 California Mission-style "fixer-upper" home to its former glory.
Morgan Hughes
Morgan has a passion for quality construction and customer satisfaction. His extensive hands on experience in designing, building and selling new homes, interior remodeling, handyman services and small home repairs spans more than a decade. He joined the ranks of Domicile Consulting in early 2013.
Morgan's career in construction began in 2000 when he arrived in the United States "off the boat" from Ireland. Following in the footsteps of many of his countrymen, Morgan began building a career in the construction industry.
From 2003 to 2009 his company focused exclusively on residential new construction in the Western Suburbs, successfully building and selling over 50 homes. His attention to delivering quality products and excellent customer support earned him an outstanding reputation within the communities he worked.
In 2009, and response to the changing housing market, he refocused his business to specialize in remodeling, rehab, and handyman work. This further expanded his knowledge and experience of older homes and gave him an insight into the evolution of building standards and building practices in Chicago over the past 100 years. Additionally, Morgan received his HERS certification in home energy rating in 2010, combining the best of both construction worlds.
Morgan brings together this knowledge, experience and commitment to quality to better provide our clients with an informative and thorough evaluation of a home and its components.
He resides in Elmhurst with his wife Molly and 3 children.
Christi Malone
Christi has over 20 years experience in architecture and construction and has developed a keen awareness of residential systems over the years. After graduating from Arizona State University in 1996 with a Master of Architecture degree, Christi worked on a variety of residential, commercial, and educational projects. She has consulted professionally, lectured at the university level, and was a partner in an award-winning architecture firm in New Mexico.
Recently joining the team of licensed home inspectors at Domicile Consulting, Christi brings her extensive experience in residential architecture to provide high-quality home inspection and analysis. She is a licensed architect and a LEED Accredited Professional (LEED AP) specializing in issues of environmental health and sustainability.
As a mother of two, her goal has always been to dramatically improve the health and safety of the home, work, and school environments. Christi enjoys running, camping, hiking, and cross-country skiing, and is an avid volunteer at her children's schools in the western suburbs.
Write
or call us for a quote and to discuss your building today at 312-488-1461.